Do you owe money to DCBL?
If you have debts of over £5000, you may be able to write off your debt with an IVA
Who are DCBL?
DCBL provide debt collection and enforcement services across the UK.
They became well known through the Channel 5 TV programme 'Can't pay? We'll take it away!' which followed DCBL bailiffs as they carried out High Court enforcement activities. They pride themselves on giving their clients an excellent service, and as a result, they have a very high client retention rate – around 98%.
If you've heard from DCBL debt recovery, do not ignore their communications because their debt recovery actions will escalate. You can contact us for free debt advice on 0330 122 8447 or click 'Get Started For Free'.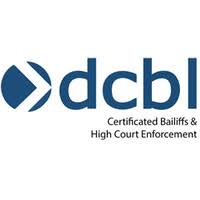 Are DCBL legit?
Yes, Direct Collection Bailiffs Limited is a legitimate company registered in England and Wales, with the following details:
Company Number: 07408649
Registered Office Address: Direct House, Greenwood Drive, Manor Park, Runcorn, Cheshire, WA7 1UG
DCBL are authorised and regulated by the Financial Conduct Authority (FCA). They are also members of the Credit Services Association (CSA).
What does DCBL mean?
DCBL is short form and a trading name for Direct Collection Bailiffs Limited.
Why have DCBL contacted me?
If you've received a letter, calls, text messages or even visits from DCBL then it's because they believe that you owe money to a business that they are providing debt collection or High Court enforcement services to.
DCBL typically first send you a letter when they take on your case to explain which client their bailiffs are operating on behalf of. The letter often gives just seven days for you to make a full repayment or to get in contact with them to discuss other options.
During their debt collection process they will try to call you numerous times, and if you don't answer you risk your case going to court and receiving visits from bailiffs.
How can IVA Online help me?
At IVA Online, we operate with care and respect towards every person who reaches out to us for tools and support when dealing with hardship from debt. Although it can often feel as if there is nothing you can do, in our experience there is always always something you can do to get things back on track; in fact, with the right support you could discover multiple options.
You don't have to deal with DCBL and their bailiffs alone. Click 'Get Started For Free' to connect with our team of experts.
Who do DCBL collect for?
DCBL collect for a wide range of fines for both individuals and businesses, including:
Parking fines
Unpaid utility bills
Tenants that have not paid rent
Unpaid loan accounts
Delinquent credit cards
DCBL's website contains many different forms that enable businesses to instruct them quickly or to seek a price for a job.
Should I contact DCBL?
It can be terrifying to receive a DCBL letter and face the prospect of action from DCBL bailiffs. It can be challenging to know how to deal with DCBL, but generally the worst thing to do is to just ignore the information they send you and not reply.
In these circumstances, your debt could escalate to court enforcement action, through which you will incur more fees and stress. We recommend that you contact DCBL to agree some repayment details for your debt, or that you appoint a debt solution company to deal with them on your behalf.
If you would like free information on your options for dealing with a collections process, then you can reach our debt advisors on 0330 122 8447 or by clicking 'Get Started For Free'.
How can I contact DCBL debt collectors?
DCBL have five regional offices, which you can contact as follows:
London Office
Telephone: 0203 613 0425
Post: Solar House, 915 High Road, North Finchley, London, N12 8QJ
Midlands
Telephone: 0121 581 0233
Post: Colmore Plaza, 20 Colmore Circus, Queensway, Birmingham, B4 6AT
North West
Direct House, Greenwood Drive, Manor Park, Runcorn, Cheshire WA7 1UG
Phone number: 01606 361 532
Scotland
Contact number: 0141 326 0141
Address: Barn Cliuth Business Centre, Town Head Street, Hamilton, ML3 7DP
Wales
Telephone: 0292 235 0388
Post: Sophia House, 28 Cathedral Road, Cardiff CF11 9LJ
Should I make debt repayments to DCBL?
If you recognise the debt and the amount that a debt collection agency is chasing you for, and it is recent, the easiest way to end their chasing is to repay your debt in full or to agree an affordable payment plan. If you bury your head in the sand, then you can eventually expect a visit from their bailiffs.
If you are struggling to repay debts of £5,000 or more, due to more than one creditor, then there could be other debt solutions available to you. For example, you could consider an Individual Voluntary Arrangement (IVA).
To find out more information about your options, click 'Get Started For Free'.
How can I make debt repayments to DCBL?
DCBL bailiffs will be keen to collect as much money as possible from you, so they make it easy for you to make payments to them online, over the phone, or during a visit from their bailiffs. They accept any major debit card or credit card. If you are not able to afford to pay your debt in full, they will consider a repayment plan in most situations.
Do DCBL take you to court?
If you ignore DCBL and the information they send you, then their debt collecting services could escalate to court action, which will only make your debt problems worse. They could apply for a County Court Judgment (CCJ), which puts your goods at risk of being seized. CCJs stay on your credit record for six years unless you make a full payment within 30 days.
DCBL also send High Court Enforcement Officers to enforce an order that the courts have already issued. By this time, you should have already received one or more letters explaining that a court has heard your case.
Can DCBL take money from my wages?
One of the ways that DCBL can increase their chances of getting your money is to apply for an attachment of earnings order after they, or their client, has secured a CCJ on your case. They will send a document from the court to your employer giving them notice that they must send a proportion of your wages to DCBL every time you they pay you. Your employer must continue on this basis until the collectors confirm that you have cleared your debt balance.
Why are DCBL's bailiffs visiting me?
DCBL will send a bailiff, also known as an enforcement officer, typically when they are executing a High Court Enforcement or a court order. By this stage, you will have received multiple communications about the debt account in question.
The bailiffs will ask you to repay the debt in full before their visit, or to sign a Controlled Goods Agreement, in which you give them permission to take your assets, such as a car you own, as security if you do not meet the terms and conditions in relation to your debt payments. If you do not stay up to date with your repayment plan, they will visit your property to organise the removal of the items, for sale at public auction.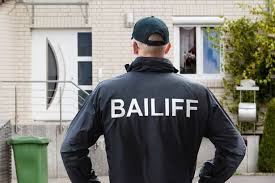 Can DCBL enter my home forcibly?
For most types of debts, DCBL bailiffs can't push past you or force entry to your property. Enforcement agents have a right to force entry, using 'reasonable force', as a last resort if they are dealing with any of the following debt cases:
HMRC debt such as unpaid income tax
Unpaid criminal fines
Seizing goods that are subject to a Controlled Goods Agreement where the debtor has not met the terms of the agreement and is ignoring their calls.
In general, the term 'reasonable force' means bailiffs are using the services of a locksmith, rather than breaking down a door.
What items can Direct Collection bailiffs take?
If you are unable to repay DCBL bailiffs, then they will want to take steps to control your possessions to the value of the money that you owe them. They will be most interested in high-value items such as vehicles without outstanding finance arrangements, jewellery and electronics that they can easily sell at public auction.
Can enforcement officers take my car?
Yes, if you fully own the car and it is valuable, then it could be at risk of being seized by enforcement officers.
Please note bailiffs can take items that you leave in plain sight outside of your property. One of the ways you can reduce your risks is to not leave any possessions outside of your house if you are expecting a visit from an enforcement agent. For example, you could leave your car in another location until you have received advice about your situation.
If you have received threats of bailiff action, you can connect with our team at IVA Online to explore your options. Call us on freephone 0330 122 8447 or click 'Get Started For Free'.
Can enforcement agents take my children's toys?
They should only take items that belong to the debtor, but it can be difficult to prove if an object belongs to someone else. If you are at risk from bailiffs forcing entry, make sure that your children's' possessions are clearly in their bedrooms and seek free debt support.
What are DCBL bailiffs not allowed to take from my home?
DCBL bailiffs are not allowed to take the following items:
Ones that do not belong to you, for example, if you have outstanding finance, or they belong to another family member
Bedding and beds for everyone in residence
A table and enough chairs for everyone in the house
Essential kitchen appliances
Medical equipment
Items essential to your work up to a specific value
A vehicle for a blue badge holder
What reputation do DCBL bailiffs have?
At the time of writing, DCBL have an excellent rating of 4.7 out of five on Trustpilot, which is surprisingly high for debt collectors! However, when you read the comments, it's clear that the majority of the reviews are from the clients that they have collected money for, who are understandably happy about that. For example, there are reviews from satisfied clients who DCBL have removed squatters and travellers off of private land for. Some clients have written that they are happy about rent that the company has recovered from tenants at a specific postcode.
I want to complain about DCBL bailiffs
If you have reason to complain about DCBL and their staff you can do so by sharing the details of your complaint with the company in one of the following ways:
Phone calls: 0203 298 0201
Email address: complaints@dcbltd.com
By post: Direct Collection Bailiffs Ltd, Direct House, Greenwood Drive, Manor Park, Runcorn, Cheshire, WA7 1UG, England
We recommend that you keep a copy of anything that you send to them in writing just in case you need to refer back to it.
What if DCBL do not deal with my complaint correctly?
If you are dissatisfied with DCBL's final response to your complaint, it's within your rights to escalate the matter to the following bodies:
The Financial Conduct Authority (FCA) reviews cases that are subject to credit agreement regulations.
The Credit Services Association (CSA) provides help to debtors who wish to escalate complaints about other types of issues such as parking fines.
These bodies will check that DCBL have operated in line with the industry guidelines and standards.
Who owns Direct Collection Bailiffs Ltd?
Companies House provides a list of the directors of companies in England and Wales. The current Directors of this debt collector are:
Gary Robinson ( the current CEO)
Darren Connor
Simon Williamson
Stephen Pinner
Who regulates DCBL?
The Financial Conduct Authority authorises and regulates them.
Will DCBL let me pay back less than I owe to them?
DCBL use sophisticated technology to keep track of who owes what and they even offer tracing services to track down someone who owes money and has moved properties since getting into debt with their client. They focus on recovering as much money for their clients as possible, so that they retain their reputation in the industry. For this reason, their staff are unlikely to let you pay less than they think you can afford.
If you have some form of lump sum and strong negotiation skills, you can try to convince them to take a lower settlement agreement. However, they do not have to accept your offer.
If you are struggling to repay debts with multiple creditors, you are welcome to contact us. We'll guide you to understand your options and we'll map out an approach together that enables you to get your financial situation back under control.
What is an IVA?
An Individual Voluntary Arrangement (IVA) is a legally binding agreement that you make with at least 75% of your creditors (based on the amount you owe) to repay an affordable monthly payment for around five years. After this stage, your creditors agree to write off any outstanding amounts that you owe.
Why would my creditors agree to an IVA?
You would work with an Insolvency Practitioner (IP) to put together your IVA request. Your IP would then meet with your creditors and present a business case that shows that this is the best way for them to recover money on your account.
What debt can you include in an IVA?
You can include any forms of unsecured consumer debt such as credit cards, overdrafts, payday loans, unpaid council tax or even a parking fine.
Do I qualify for an IVA?
You can find out more information about IVAs by clicking on the IVA article in our website's table of contents.
You can also call us on 0330 122 8447 to connect with one of our advisors who will talk you through the process and connect you with any resources that you need. Alternatively, share your details with us by clicking 'Get Started For Free' and a member of our team will be in touch.
Where can I get free support for my debt problems?
When you are dealing with debt trouble, it can feel like a lonely experience. However, across the UK and the rest of the world, millions of people are facing debt issues every day. If you are looking for support and answers to questions about how to handle your creditors, you're not alone.
At IVA Online, our team of debt experts take great pride in the number of individuals we support to turn their situation around, so they feel they have a future again. Each advisor on our team has an in-depth knowledge of the processes that debt collection services use, and we make it our job to look across the market to find the best solution for your financial situation.
To get in touch with our team, call us for free on 0330 122 8447 or click 'Get Started For Free' on the top right-hand side of our website. There are no costs for contacting us.
DCBL Frequently Asked Questions
Can I get rid of my debts with DCBL?
In certain situation you may be able to write off a large percentage of your debt through an IVA. An IVA is an Individual Voluntary Arrangement. Payments start from £80 per month and you can consolidate all of your unsecured debts in to one affordable monthly payment for 5 years. At the end of the 5 years, the rest of your debt with DCBL is written off.
Who do DCBL collect debts for?
DCBL collect debts on behalf of their clients. This could be any number of different companies as DCBL is a private company and may acquire debts through a number of sources.
Some of the most common debts DCBL may collect for are loans, credit cards, council tax, parking fines, criminal fines, utility bills, HMRC debts and many others.
Can DCBL come into my property to collect debts?
DCBL can only enter your property if they have a court order which allows them to do so. This is not common, but it happens usually when a bailiff is assigned to collect a debt. You should act quickly in this situation as it is possible that goods may be seized.
LOOKING FOR HELP?
Get debt help with DCBL now!