Do you owe money to Equita?
If you have debts of over £5000, you may be able to write off your debt with an IVA
Who are Equita?
Equita Limited are a debt collection business, with a head office in Northamptonshire that specialises in collecting the following types of debt:
Council tax
Non-domestic rates
Road traffic debts, such as parking fines
Sundry debt such as rent arrears collection for landlords
Housing benefit overpayment
High Court enforcement activity
They describe their business philosophy in four words: diligent, driven, swift, and intelligence. The business employs over 1,000 people, including 350 enforcement officers out in the field, working on cases across the UK.
They are members of numerous professional bodies, including the Credit Services Association (CSA), BPA and CIVEA, and they have various accreditations. Equita Limited are part of the Capita Plc group of companies, and have 140 years of experience in the industry. They recover around £100 million for their clients each year.
They offer collection services across the UK from London to Manchester and Glasgow.
If collectors are chasing you for money, you can contact our team at IVA Online for free, independent advice. You can get in touch with us on 0330 122 8447 or by clicking 'Get Started For Free'.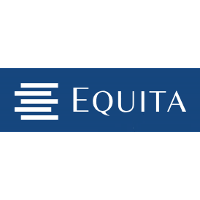 Are Equita debt collection a genuine business?
Yes, Equita Limited are a genuine firm registered in England and Wales with the following details:
Company Registration Number: 316 8371
Registered Office Address: 42-44 Henry Street, Northampton, NN1 4BZ
Who do Equita Limited collect for?
Equita debt collectors work with a lot of clients in the local authority sector, as they offer council tax recovery services. They also offer High Court enforcement services to a range of private clients.
By the time Equita bailiffs are involved, local authorities have generally already taken your account to court, and it is well into the recovery process. You should have received a letter about the court action and the court's decision.
If you need support to deal with Equita bailiffs, do not delay! Reach out to us for advice and support on 0330 122 8447 or click 'Get Started For Free'.
Can Equita force entry?
Bailiffs, also known as enforcement agents, are only allowed to force entry to homes or businesses as a last resort if they are collecting very specific types of accounts such as criminal fines and unpaid income tax. In these proceedings, they can use reasonable force to gain entry, which means using the services of a locksmith, rather than breaking down the door.
The other scenario that allows them to force entry is if you have signed an agreement called a Controlled Goods Agreement, and you have not met the terms of that agreement.
If Equita bailiffs are not collecting these types of debts, they are not allowed to push past you or to force entry as part of their recovery process.
You should take visits from Equita bailiffs seriously. Contact us on 0330 122 8447 for advice and to see if we can deal with the collectors on your behalf.
Can Equita bailiffs break in?
You will typically receive advance notice that Equita bailiffs will be visiting you, so that you have the opportunity to make a balance payment to stop the bailiffs from coming to your home or premises.
Equita bailiffs can only force entry if you have signed a Controlled Goods Agreement and then not met the terms of that agreement.
At this stage, the worst thing that you can do is to pretend nothing is happening and to ignore the collectors. Instead, get in touch with our team for advice by clicking 'Get Started For Free' to see if we can deal with Equita bailiffs for you.
What possessions can Equita bailiffs seize?
If you fail to repay your debt by other means such as a repayment plan, Equita bailiffs can seize your property for sale at a public auction to repay your debt. Equita bailiffs will typically look for the following types of high-value items:
Jewellery
TVs
Computers
Cars
Game consoles
The enforcement officer will estimate the value that your assets will realise when sold at auction.
Don't let your financial problems escalate to this stage. We work with our customers to help them to get their life back on track by giving advice and finding the solutions that are in their best interest. Although it can feel that there is nothing you can do if bailiffs are knocking at your door, in our experience, there is always something you can do to improve your situation.
Click 'Get Started For Free' in our website menu, for free support.
Can Equita bailiffs take any property that they want to?
Enforcement officers are not allowed to take the following essentials during enforcement action:
Pets
Table and chairs sufficient for the residents at the property
A bed and bedding for each resident or family member in the household
A mobile phone
Essential clothing
A vehicle, such as a car, belonging to a blue badge holder
Items that do not belong to you, such as ones that are subject to a finance agreement or that belong to someone else
Essential kitchen appliances
You can ask to check the list that the enforcement agent makes to ensure no items are on it that they can not take.
Do not let the collectors' activity escalate to the stage that an enforcement agent is coming to your house to take your property. Contact us for free support and advice by clicking 'Get Started For Free'.
How can I put bailiff action on hold?
The following actions usually have the benefits of stopping bailiff action for a period, or an ongoing basis:
Repaying your account in full
Agreeing a payment plan
Employing a firm to give you advice and to deal with your creditors for you; for example one that offers IVAs to consolidate the amounts you owe into one affordable monthly payment, while writing off some of what you owe.
If you are dealing with collectors and have a question we can help you with, don't hesitate to get in touch on 0330 122 8447. We're happy to connect you with free debt advice that is relevant to your situation.
Can I make a complaint about Equita Limited?
Yes, like all collection firms, they have to have an official complaints process. In the first instance, you should complain directly to them in the following ways:
What if I'm dissatisfied with how Equita Limited handle my complaint?
As members of the Credit Services Association, you can escalate your complaints about Equita Ltd to the CSA. The OFT is no longer involved in this process.
Do Equita Limited have a good reputation?
At the time of writing, they have a bad rating of 1.5 out of five on Trustpilot. These negative reviews demonstrate the issues that debtors have experienced when dealing with the company. The problems that people raise include:
Claims of incompetence
Difficulty being able to make contact with the company
Rudeness
Intimidation
Threats
High fees and charges added to accounts
Dealing with these companies is rarely a pleasant experience, so it's essential to have the right support and guidance around you.
You are welcome to call our team at IVA Online for a free and confidential discussion about your situation. You can reach us on 0330 122 8447. We do not have an affiliation with any specific financial providers, so we are able to find the best solutions for people who reach out to us for support.
How should I contact Equita Limited?
We understand that it can be distressing contacting these businesses. An option is to select a financial firm to deal with them on your behalf. To see if we can deal with the bailiffs for you, click 'Get Started For Free'.
If you feel confident to deal with them directly, you can reach them at the following contact details:
Telephone: 01604 628 360 (Lines open on weekdays between 8 am and 8 pm, Saturdays between 8 am and 4.30 pm)
In writing: To their head office address. You must include your name, address and customer reference number on all the correspondence that you send to the company.
Online forms on their website
How do I stop Equita Limited from harassing me?
The regulations for the industry protect you from bullying tactics. They are allowed to make phone calls to your numbers, but these should not be excessive. You have the following options to deal with contact from them and their bailiffs:
You can ask them to only contact you in writing, which can reduce the stress of phone calls. However, it's important that you read these messages. Ignoring them will lead to the situation escalating.
If you have the money, you could repay your balance in full to get rid of the collectors.
You can agree on a repayment plan for your account.
You can appoint a financial specialist to deal with the collectors on your behalf.
If you'd like our support and advice to deal with Equita, click 'Get Started For Free' or call us on 0330 122 8447.
Should I pay Equita Limited directly?
If you recognise the debt source and the amount that Equita are chasing you for, then the quickest way to get rid of Equita is to pay them in full, if you can afford to do so, or to agree a repayment plan.
What type of payments do Equita accept?
Equita accept the following payment methods:
Credit card
Debit card
Direct debit
PayPoint
Payment at the Post Office
Banker's draft
Building society cheque
In-person at a Equita office
Online payment
Payment directly to Equita bailiffs during a visit. At the time of writing, they are not taking cash payments due to the climate of Covid-19 restrictions.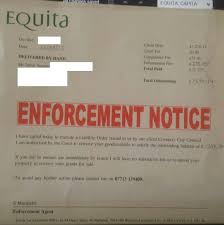 Can I overpay my payment plan?
Collectors want to collect the maximum payments towards your account as quickly as possibly. If your circumstances change and you are able to afford higher payments towards your balance, the collectors will be happy to accept this.
Do Equita collect for HMRC?
No, they are not a collection agency that currently works with HMRC.
Where can I get free advice?
Numerous consumer debt advice organisations, such as Citizens Advice Bureau, offer advice for dealing with collectors. However, it can be challenging to know who to trust when you are under pressure from enforcement agencies, and looking for impartial advice.
At IVA Online, we pride ourselves on helping any debtor who needs support, and advice no matter what their circumstances are. We are happy to answer any questions about the guidelines the companies in the industry have to follow, questions your rights and information on your options. We are not affiliated with any particular financial solution provider, so we are able to look across the UK market to find the best arrangement and advice for your specific needs. Chances are, this is the option that sees you repaying the minimum amount possible.
What is an IVA?
An IVA is a legally binding agreement that consolidates the amounts you owe to different creditors into an affordable monthly payment that you make for a period of five years. You work with an Insolvency Practitioner to put together an IVA request. Your Insolvency Practitioner then works to get your creditors to agree to the arrangement by persuading them that is gives them the best chance of getting repaid.
Once you have completed the IVA payments, your creditors write off any outstanding amounts.
Will they take me to court?
Typically by the stage Equita have been instructed as collectors for accounts, such as traffic offences, the matter has already been to court. The court will have granted a liability order or a warrant of control depending on the type of financial obligation.
Equita also provide High Court Enforcement services after companies have applied for a County Court Judgement (CCJ) in relation to their debtor.
If you receive messages from these companies, contact us to connect with free advice by clicking 'Get Started For Free'.
What are County Court Judgements (CCJs)?
CCJs are a legal means of getting a debtor to take the legal responsibility for what they owe. The court will usually order the debtor to repay their balance in full in a particular timeframe, or through instalments, depending on their financial situation.
If you are worried that you may receive a CCJ, you can contact IVA Online to connect with free advice on 0330 122 8447.
Will a CCJ affect my credit rating?
Yes. Unless you repay your CCJ in full within a 30-day timeframe, it will stay on your credit file for six years and limit your ability to secure further credit. Banks and other credit providers search for this information before offering credit arrangements.
If you are concerned about CCJs and would value connecting with someone who can offer free advice on your options, click 'Get Started For Free'.
Can I write off my debts if I have good reasons?
Equita uses advanced technology to keep track of the status of the amount that each debtor owes to them. They generally do everything that is within their power and acceptable by law and the courts, to collect on your debt, so they are unlikely to write it off without good reason.
One of the loopholes that exist is due to a piece of legislation known as the Limitation Act 1980. This Act specifies the time that a debt collector can pursue you for a specific debt sum. For example, a typical consumer debt in England and Wales is considered to be statute barred after six years if:
You haven't acknowledged the debt in that period.
You have not made a repayment.
You have not received notice of any action through the courts.
If you are unsure if your debt is collectable, it is best to get advice from a legal professional rather than ignoring it. Their advice may save you further stress if it turns out the agency can still pursue you for the money.
What rights do I have when dealing with debt collectors?
The government had tightened up some of the debt industry standards. However, it's a sad fact that we still hear from many people who have felt a victim of harassment and intimidation when dealing with these companies. A quick search online will show you article after article sharing details of people whose lives have been damaged by this industry due to the lack of care they often show in their service towards debtors.
You have the following rights:
As a debtor client, you can request that they don't call your telephone numbers or send text messages. Instead, you can ask that they only send letters, which you must read so that you understand the steps that the debt collectors are planning to take.
Anyone can expect that enforcement agents will only visit their home at specific times of day; 6 am to 9 pm.
You can call the police if you feel physically threatened by their bailiffs or other staff.
You can ask debt collectors to show you their ID and proof of the debt they are collecting.
Bailiffs can not enter your house if only children are present.
The collectors can not discuss your debt position with anyone else.
To tap into free advice and support, click 'Get Started For Free'.
Can I go to jail if I don't pay my council tax?
Yes, as a last resort, if you don't pay this tax bill to the council, you could spend time in prison. It's essential to understand the rules around this type of taxation debt, because the implications are serious if you don't pay up.
If you are in a dire situation with debt, we understand that things often feel as if there isn't anything that you can do. However, you can call our offices for guidance on 0330 122 8447 or request a callback by clicking 'Get Started For Free.'
We'll do everything in our power to guide you to the best advice and option for your situation, and one that minimises your expenditure on repayments.
How do Equita provide High Court Enforcement services?
The first step is for a client to secure a CCJ for the debtor, and then transfer it to the High Court. Equita Northampton then enforce the legal document known as a Writ. They collect the CCJ amount, adding their costs and fees, and any court costs and interest.
LOOKING FOR HELP?
Get debt help with Equita now!