What is a Scottish Trust Deed?
A Scottish Trust Deed (Scottish IVA) is an official voluntary arrangement you can agree with the creditors that you owe money to.
You will agree to pay low monthly repayments into the agreement for 4 years. When the 4 years are over, the rest of your debt will be completely written off leaving you instantly debt free.
The main features of a Trust Deed are:
You will be completely debt free after 4 years (48 months).
The interest and charges on your debt will be frozen whilst you are in your Trust Deed.
Your creditors will contact your Insolvency Practitioner about your debts, not yourself.
Nobody that you owe money to will be allowed to contact you or visit your home.
You will be able to stay in your house.
In most instances, you will be able to keep the car that you drive.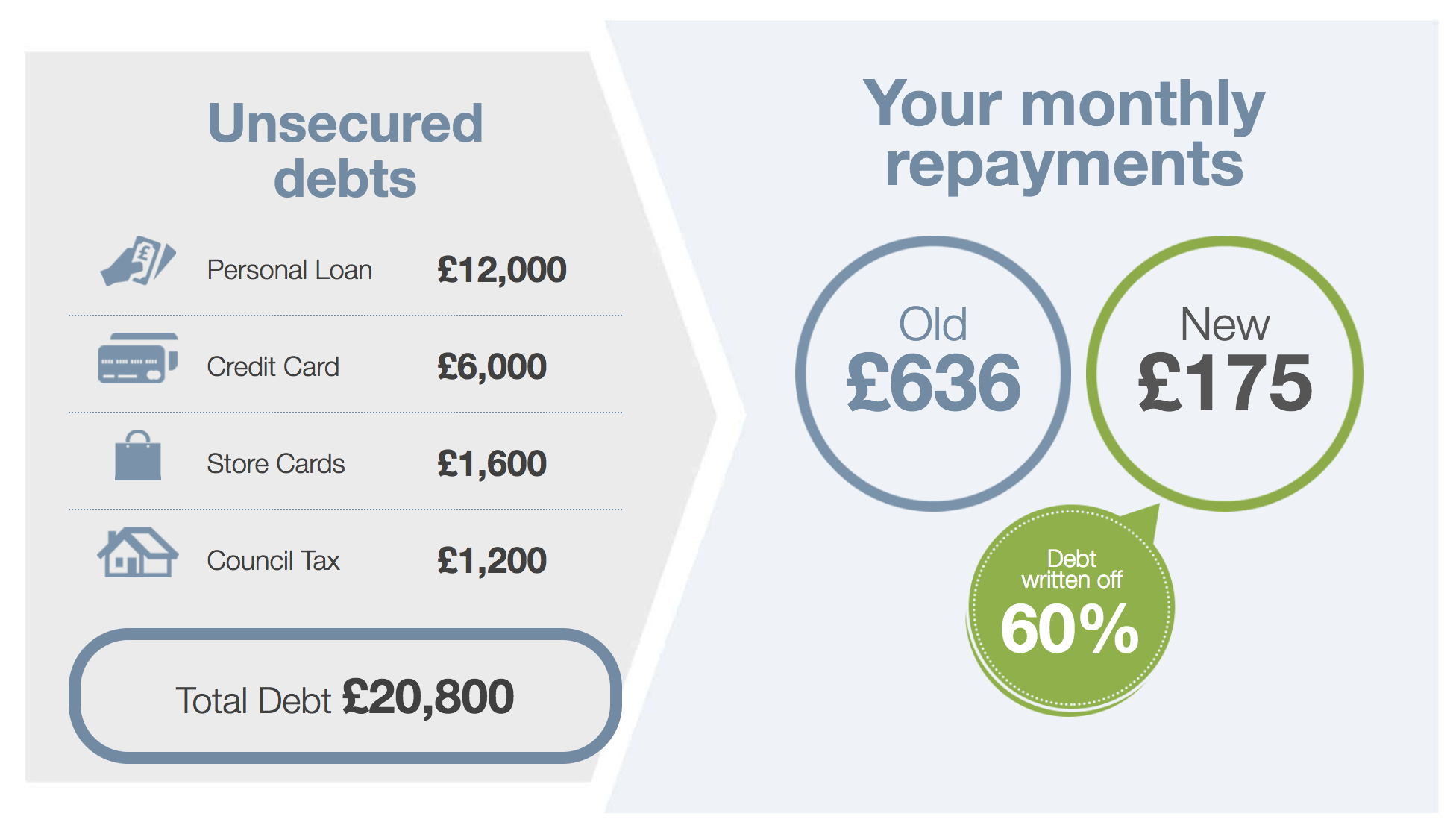 What debts can I put in my Trust Deed?
Generally speaking, you can put all of your unsecured debts into your Trust Deed.
Examples of unsecured debts:
Payday loan debt (such as Natwest Credit Card, American Express and Vanquis Credit Card).
Unsecured loans (such as bank loans which are not secured against your house or car).
Payday loans (such as Wonga, Quickquid or Lending Stream).
Catalogue debts (such as La Redoute, Studio and Littlewoods).
Store Card debts (such as New Look, Topshop and Ikano).
Council tax debts.
HMRC debt (like overpayments of benefits).
Old mortgage debts (from old houses that you no longer live in).
Other unsecured debts
Most of your unsecured debts are allowed to go into a Trust Deed, if you qualify.
What debts are not allowed to be put into my Trust Deed?
Generally speaking, you can not put secured debts into your Trust Deed.
Examples of secured debts/not eligible debts:
Mortgage payments, if you still live in the property.
Hire purchase (such as car hire purchase or electrical equipment you may have on HP).
Overdue rent payments.
Fines, such as parking fines.
Student debts.
Secured debts can not go into a Trust Deed.
How much does a Trust Deed cost?
With IVA Online, you will never have to pay any upfront costs to take out a Scottish Trust Deed. There are no set up costs whatsoever, so feel free to apply for a Trust Deed today, as you will not be asked to pay a penny.
There are absolutely no upfront costs to pay when you apply for a Trust Deed.
What are the disadvantages of taking out a Trust Deed?
With every debt solution, it is very important to weigh up the pros and cons to make sure that the solution is perfect for you. A trust deed has many advantages, but the main disadvantage (as with most debt solutions) is the impact it will have on your credit rating. You will not be permitted to take out any additional credit when you are in your plan and your credit score will be impacted for the duration. A lot of our clients expect this, as taking out credit in the first instance is the reason that they have these debt issues.
How long does it take to set up a Scottish Trust Deed?
This is a difficult question to answer, as everyones situation is different. But generally speaking it will take a few weeks to process your solution before it officially starts. This largely depends on how quickly you send back the required documents for assessment.